Inspiration
January 28, 2011
glance into the mirror,
study over a face you recognize.
that profile that belongs to you,
the eyes melting within themselves
to reveal something much farther away.
it is actually next to you,
so close you feel it all
around you, within your heart.
that kiss upon cheek,
arms around waist and closing you in.
the reflection blinks softly, smiling,
though you remain peacefully still.
it blurs, a moment too fast,
reveal the other half.
you know them too well,
yet you yearn to know more.
although it is you, it isn't.
someone else, a friend.
you study the reflection, and
you realize how much you miss them.
reach out, touch the glass.
how can one person be two?
this time, you blink a moment too soon,
open, to see yourself alone again,
and think yourself, we are
each other's second half.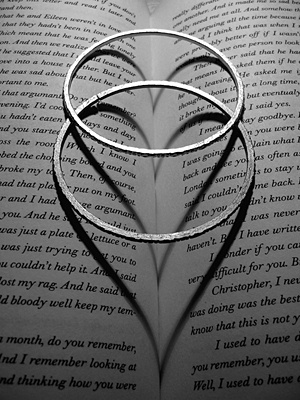 © Julia K., Old Tappan, NJ