Choice
January 24, 2011
You have the power in your hand,
You can decide if you will live or die.

You can feel the trigger under your finger tip ,
You can feel the tip of the gun on the side of your temple.

You can't stand life anymore,
Life is to hard.

Nobody said life was easy,
Nobody said life was joyful.

Are you sure you want to do this?
Because you can since you have the power over if you live or die.

Go ahead do it. Pull the trigger. Let your sorry self leave this life. Leave yourself only as a mere memory that will soon fade away.

Do you really want that? Or do you want people to remember that you were the one. The one to survive your hard, horrible life.

Hear my words out on this piece of scrawny paper.

DON'T YOU DARE PULL THAT TRIGGER!

Nobody said life would be easy or joyful.

You live a hard life that nobody understands, only you can understand your own life.

If you pull that trigger you're going to take the easy way out.

DON'T YOU DARE TAKE THE EASY WAY OUT!

If you do you'll be the kid that everybody remembers as the suicidal kid.

Do you want that or do you want to be remembered as the kid who survived?

You choose.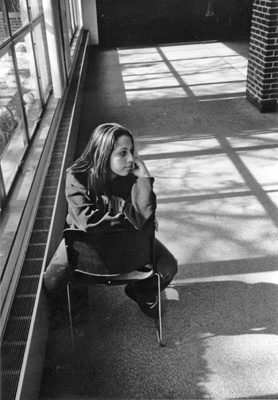 © Leighann E., Westport, MA