Trapped
January 28, 2011
Locked in this cage of thought,
The swirl of desire brought,
And with it goes the key,
Losing the hope of freedom I see,
Tackling all the remnants of my chains,
Clinging close to all that remains,
Hope without hope in this hour,
Despair raining down, like a cold shower.

Calling out to those beyond,
From the cage that holds to the ropes that bond,
Touching the hearts of deaf ears,
Playing the mind game lost through the years,
The consciousness of containment,
The turning point of entertainment,
When the remains of the crowd finally flutter,
time itself will laugh at my clutter.

Holding close to old traditions,
Letting loose the fierce ambitions,
Squirming like a snake in this skin,
The parting of my viscous sin,
Growing weary of my fleshy prison,
Reveling in its confining conviction,
Until at last the days are spent,
Listening to the trapped lament.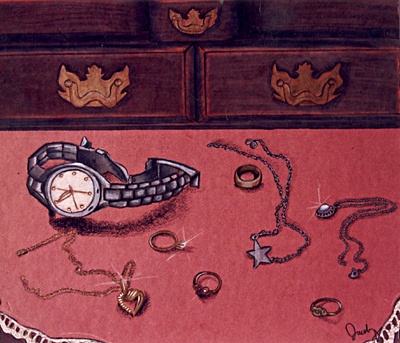 © Jacob S., Kannapolis, NC