A Spinning Top
February 6, 2011
I see the world as a child's toy,
A spinning top that's going round.
I think I see a hand spinning it,
But that starts to get too profound.

I see the world as a mold of clay;
I pretend my steps leave a print.
Then I think about how sad it is,
That I had barely made a hint.

If I looked at that clay earth today,
Would a mere speck be marked by me?
Would I have effected earth today
In the least, the smallest, degree?

And in that spinning top that's our world,
What do I have - power? control?
I'm a speck of dust, a particle,
A nothing compared to the whole.

I cannot hold back the spinning top,
I cannot even dent the clay.
I'm infinitesimal, I'm minute...
I'm learning that that is okay.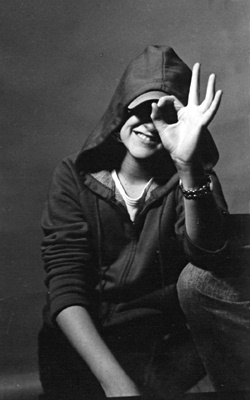 © Tori D., Marblehead, MA