Mother.
February 6, 2011
Mom, Mommy, Mother, Michele
It's no coinkidink that they all start with M
For you are the greatest, the sweetest, the kindest.
The most loving mother a daughter could have.

From the beginning, me so small in the middle of the humongous storm.
You were my mother, the one that I loved,
And cried for, and yearned for.
You took me and made me into the girl, the teenager, the young woman,
I've become. Thank you.

Yes, we fight. Yes, we disagree. Yes, we have our differences.
But, you know what? Mothers and daughters are meant to do that.
It shows how much they love each other, just like best friends annoy each other
Because they know each other so well.
You are truly my bestest friend.

All of the amazing moments we've had.
The shopping, the laughs, the travels, my God.
All of the cries, the teachings, the adventures.
All of the photos, the proud moments, the technology troubles. And, yes,
All of the R-rated, PG13-rated, and even the G-rated movies.
All of the things we have been through together, just as mother and daughter should,
And it's only been 14, almost 15, years!

It's amazing how times can pass, how years can pass, how emotions can come and go.
And I know this is sappy,
But it's all worth it. Because you are my mother, and always will be.

I will never have to ask anyone "Are you my mother?"
Like the little brown bird that didn't know.
Because I know, and I may be annoying, yes, annoying, at times.
And I like might like use 'like' like way too many times… like.
But I only do it because I love you and know you so well.
And no fight, no stupid mistake, no wardrobe malfunction,
No tough and stressful time,
Will ever, ever, ever change that.
Ever.

No matter how many times you burp in public, or fart in private.
No matter how many times someone notices.
No matter how many times you embarrass me in front of my family, my friends, my boyfriends.
No matter how many times you protect me without my wanting.

Because you are my mother. Meine Mama. Mi mamá. ????. Mia mamma. Ma maman. ??? ????.
My… everything.
And I love you for that.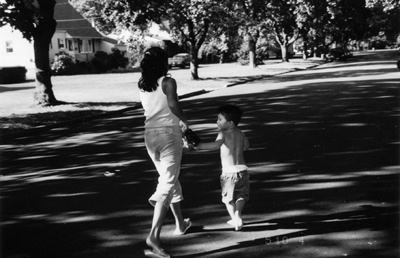 © Angelica M., Pequannock, NJ