Surviving the Starve
January 27, 2011
I've wanted so long to just get up and leave,
forget about the past to help me believe,

Day after day, no time to refrain
I remember all that horrible pain.


Start a new life where nobody knows me,
Find a new job and get a different house key

Create a new image so I can't remember
All the times when I thought I would just surrender
Focus on the future and get straight as,
For me, myself, not some other ones ways

Buy a big glass jar to keep my wishes safe
protect them carefully when they gather up the faith
that'll keep me soaring when I don't have hope
keep me beautiful when I cant really cope

Burn my old torn mask that I've worn so long
I finally realize now it was all so wrong
It'll go in that fire that will stay lit forever
No matter the kind of hurtful endeavor

Can't you see me, boarding that plane?
The one I've always dreamed of to take me away
From the words and the letters I never wanted to say
From the thoughts and the voices that made life rain

Splatter splatter splatter on the dirty cement road
That was my life coming down and I didn't know the code
To unlock the demon that had gathered inside
The one that always made me abide

Nobody else should go through that hell,
Every day is like being stuck in a well,
Looking up and out to the beautiful sky
But your wings are broken so you cant even fly

The evil consumes you until your not yourself
Everybody's confused, because your somebody else
Little do they know, your being taken away
By a force that's too frightening for even death to say
But it is possible to shed the costume
Of the evilness that was always there to loom
It is possible to go back to you,
It is possible to stop acting like a fool.


So when I leave this town you will see my name
In the newspapers, magazines, I'm heading toward fame
I know now since I won that fight
If I'm ever in darkness, I'll always find the light.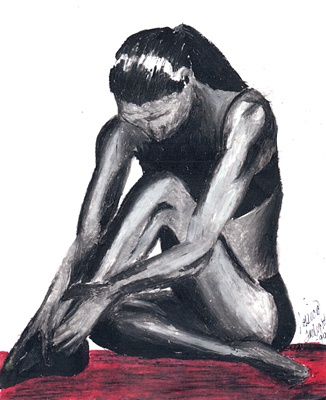 © Jessie Y., Ahwahnee, CA