Child
January 26, 2011
I look upon your sleeping figure,
Your face so innocent and pure.
Your thoughts,
Your mind in another world.

Inhale, exhale, inhale,
Your steady breathing is that of a lullaby.

You are oblivious of your surroundings,
You are far off in a wonderful dream.

I shall not wake you,
You are at peace for the time being.
Why would I want to
corrupt your own little world?

War rages on around you.
I will protect you, sleeping one.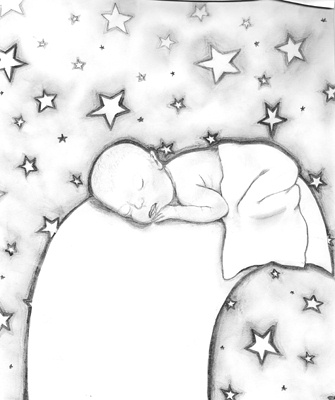 © Julie H., Findlay, OH