History
January 26, 2011
page one in our history book, those times I look back and can't forget.
early days; like caveman days
learning more and more about this new world we found
askin questions, walkin 'round.
skip to page three,
take a good look at me
testin limits on this thing they call gravity
fallin hard for you
going straight through sky blues
I jump off the side of earth without even lookin
cause they told me love was blind and if I fall, I'll be just fine
guess they were right, cause I crashed right into the heavens
you were at the bottom,
you broke my fall before the dead end.
flip on back to page 21
we had no worries, just havin fun
always going out of my way
to try to see you in those days.
you found me, but found more
'said "you're what I've been looking for"
I believed you when you said that
so don't ever try to ignore-
that feelin; you can't deny
don't tell me you were lyin
'bout those words that left your lips and sealed it with a kiss.
the taste was bittersweet
it was like the apple that I couldn't eat
but still I stood under that tree
waiting for that apple to fall for me.
crazy of me to do it, huh?
livin' in my own dreams and dreamin of that stupid tree
but I couldn't help myself;
you were Adam, I was Eve,
But go on and turn some more,
were arguin like it World War Four;
too big to call it War Three,
cause when it comes down to you and me-
were fightin, takin shots
your hittin me in all the right spots
places that i just can't take
man down; I've lost my legs
now you got me on my knees
so sick of the arguing
so on those know I beg you to just let it all be.
let's stop; lay down our guns
I'll start at three, but when I countdown to one
lets take our hands off the trigger
the war's over, were both done.
throw in the white flag
cause what we had, we just can't have
thought it was powerful,
but then it took a tumble and crumbled down like Baghdad.
and the days are only getting older
since the day we said were over
were went our seperate ways,
but I still look for you over my shoulder.
you're weren't there,
you won't hear
all that thing I have to say
all the hurt I'v'e been feelin
and I can't get to go away.
no matter houw loud,
the words are spillin out now,
but you won't hear a sound.
it's like you're on the other side of the earth when I pass you in the hallways;
you're right in front of me
but feels like you're a thousand miles away.
the pain is so raw, cause it was just yesterday that I was sayin,
sayin I love you
sayin I need you
but look at it now,
cause today we said we're through.
it's not the end of the book
but it's all that I can see.
the rest isn't written
the rest is a mystery
it might hurt ya when ya read it,
but rest; it's history.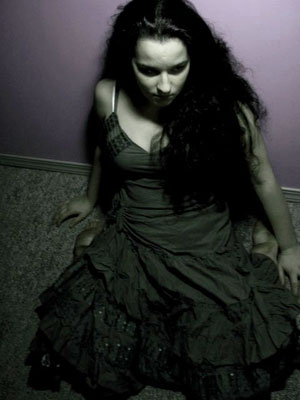 © Brianna D., Everson, WA