The Piece to My Puzzle
January 25, 2011
You are my missing piece
The apple of my eye
You're there when I need you
There's no need for me to cry.

Walking along beside you
Holding each other's hand
I know we're forever
My life is grand.

I dream for the day
I wake up beside you
Every day and night
My life will be new.

I know there's no need to fear
When I'm in your arms
You comfort me
With all your wondrous charms.

I know you'll always be here
You are my forever
Never shall I fear
For we are forever together.

You've brought me to life
We'll take care of each other
When I'm feeling lonely
There will never be another

The piece to my puzzle
Together we're one of a kind
You've opened my eyes
I'm no longer blind.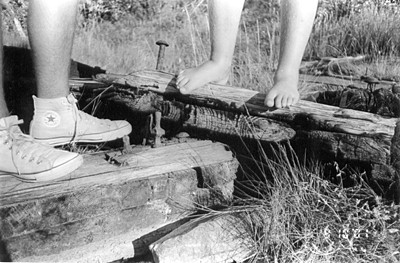 © Sarah R., Marblehead, MA