breath
January 9, 2011
Goose bumps rise atop the water line
Covering bare peach
I'm told its okay.
Shiver down into my core.
Sink into the clear unknown.
Skin is frosted with fresh.
Going under suddenly alert
Eyes open
See the world above
Through a glassy gaze
Green and blue embrace
Chilled surface
Support from the unknown
Allow privileged breath
Limbs adopt open rests
Inhale crisp air
Exhale ease.
Supports fall from beneath
Flinch with anxiety of deluge
Resting atop concealed relief
As I float on emptiness.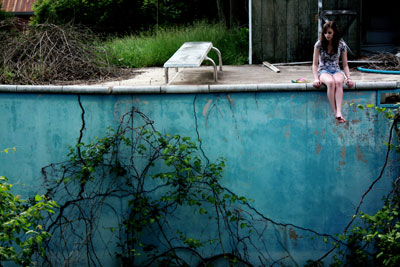 © Myra K., Somverville, NJ