Not Now
January 9, 2011
Please don't make me think.
I'm so tired of the endless thoughts cycling through my brain.
The constant breeze of ideas that slide into my head when I least expect it.
Ooze into my subconscious without me noticing.
Taking hold of my brain, my thoughts, my emotions.

They used to make me so happy.
But not lately.
Not now.
The thoughts have become parasites.
Feeding off my pain.

I wish they would stop.
I long for them to leave me in silence.
Complete, and utter silence.
Not a whisper of a thought,
Not the gentle calling of a daydream that I awake from only to feel the sharp claws of reality capture me in its grips once again.

The careless dreams I used to have are no more.
They've disappeared.
Missing in Action.
Once so strong, yet now so weak.
Stolen, by the very parasites that tug at my every thought.

The stress those parasites bring sits in my stomach.
Like a rock.
Weighing me down.
An anchor, holding me to the ground when all I want to do is fly.
Fly free,
But no.

The thoughts creep back and tie me down,
Tight.
Please, don't make me think.
For, no thoughts at all would be better than this.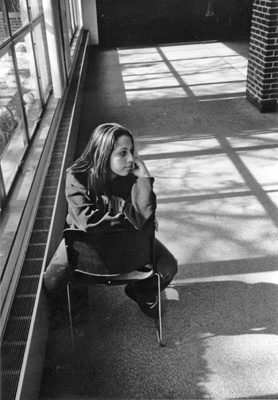 © Leighann E., Westport, MA