I'm No Superman
January 9, 2011
How can I be strong when I'm not?
How can I save someone who doesn't think they need saving?

How can I soar above the clouds when my cape is pinned down?
How can I be your hero when I don't even know how to be my own, yet?

How can I stand with confidence to model for the world when I'm crippled with fear?
How can I be the front of the parade when I'm bringing up the rear?
Why am I supposed to be your savoir when you don't know where you're stuck?

I guess I'm going to have to wish you the best of luck,
Because I don't know how I could possibly be your superman.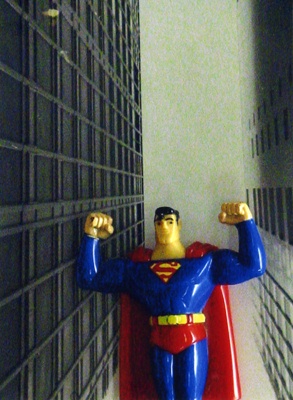 © Andy O., Highland Village, TX