Why aren't you dead?
January 22, 2011
Finally here's the proof staring me in the face,
like the obvious answer to a math problem.
Now I know every "I Love You" you said to me is a lie.
I should have just listened to the people around me.
I fell so hard, I swear it's gonna kill me,
It's like the first time I fell off my bike, I thought I'd never survive.
You told me it would kill you to hurt me.
Those words escaped your lips less then 48 hours ago.
Then I see you have a girlfriend.
And in that second I feel my heart being thrown by you.
Like throwing a paper ball at your best friend,
Attempting to get their attention not caring where it lands.
Congratulations, you have my attention.
My vision may be blurred by the tears,
My face may be scarred by the eyeliner,
My heart may be in a million pieces,
My pain may be ignored,
And my continuous love may oblivious to you.
But still those words spoken from your lips stays in burned into my memory,
like the scar on my arm from that first cigarette
So now I sit and think...
Why aren't you dead by now?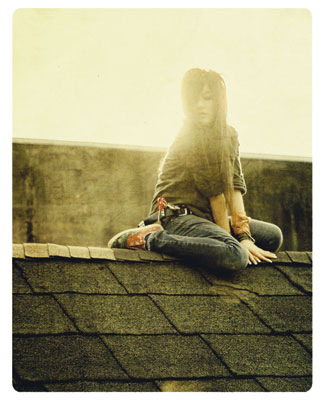 © Hailey J., Lake Oswego, OR