Upon Pondering Faults
January 24, 2011
Tiptoeing through
the sun-caked walls
of the studio,
I draw up a comfy
leatherette,
and plop down.

I peruse a favorite book,
basking with the pages.
Indian summer
captures me
for a while.

The broken window
to the far right
gently coos a
breeze through its
raspy edges,
a serenade.

A water's spout
unfastens itself, for
escaping droplets,
drumming out
a comfortable
pace.

A monstrous
spider lumbers
along the
parched table,
of beechwood.
It lives
another
day.

The warped
floorboards
upon which I have
trod cry out in
anguish,
harmonizing
my grin.

I set the weathered book
about the floor,
and rise,
and clap.

For the nuances,
and the studio,
and the performance.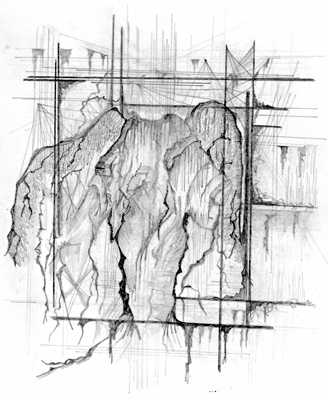 © Alexander G., Whitman, MA