Crossing Lines
January 23, 2011
We crossed this line.
A line that was never drawn between.
There were no set boundaries in stone.
You see, I've known all along that deep down
I wanted to call you mine,
But over time we developed a relationship labeled best friends.
Pretending to be the girl you could always call your sister.
For me any type of love from you was the best love of all,
Until we crossed the line.
The line that separated us from best friends to a girl who fell for you.
Falling hard enough to where my heart couldn't skip a beat when I seen you cause that was one less second I couldn't love you
I know you best of all
love was just a word to say to get a girl to have it your way.
This isn't Burger King and there's no customized orders.
And I'm not just another number you could never remember.
It was a cold Friday night when our lips met
And we were sent to this place. An escape and I believe this is our fate.
No it wasn't love at first sight more like love at first kiss.
When our lips met I was tackled
Emotions running high
My heart was in for a touch down during the 4th quarter with two seconds left to play.
Yes, it happened that fast.
We were in the midst of love at its finest.
We crossed the line.
The line that drew my love to its highest.
Some may say it's only been a few days
But who's giving love a speed limit to follow?
Rules are meant to be broken, right?
Well I'm ready to break out and show the world. Lets start this never-ending race.
Fighting for the first place in your heart and I want to stay.
Who's to say if we will cross the next line?
Baby I'm just glad I've got time
So let's take this challenge.
You and me against the world to cross another line?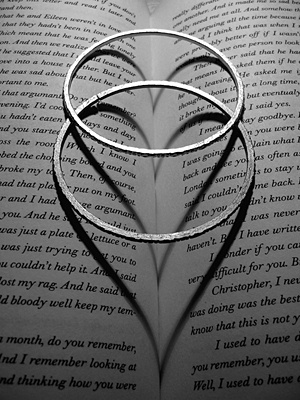 © Julia K., Old Tappan, NJ