Dealing With You
January 23, 2011
You can be very impossible sometimes, you know?
Even after I reluctantly help you with your homework,
And go with you to buy those novels of yours.
It's annoying, sure, but I'm still here.
And yet you push me away like a stranger?

True, your unpredictable attitude and whims leave me in suspense,
And your twisted sense of humor is mostly enjoyable,
But it's tiring, watching over you all the time.
Who am I, your mom?

I try to tell myself, she's just naturally like that,
I'm not the only one who can't reach her.
Why do I keep coming back to these same thoughts,
Every time you yell at me?
I hate being this clueless.

I'm probably bothered because I can never figure you out.
I don't know if it's because you're a girl, or something else.
Then again, you're not really considered a girl, are you?

I keep having to pretend that your attitude doesn't faze me,
But it's getting harder and harder.

Once in a while, would it kill you to really cheer up,
And branch out to someone? Preferably me?
Because I'd kill to know what your real thoughts are.

I don't know if you're bipolar, or just moody,
But it's okay to truly laugh sometimes.
Not the sadistic laugh you usually have,
A real, genuine one.
And while you're at it, why not laugh with your friends?
They won't judge you for having a bit of fun.

If you'd ask me to, I'd give you my real opinion:
You need to take a break once in a while,
And calm yourself down.
There's no need to snap at your friends.
Certainly, at least, not at me.

I don't know why your stubborn attitude causes me so much grief.
We usually get along great,
But when you're mad, well,
You're mad.
Did I mention I hate your temper?

You always have this spiteful expression on your face,
And behind your grin, there's usually evil intent.
However, when you actually do smile,
There's a gripping sensation in my chest,
Like somebody's crushing my lungs.
Well, if that feeling returns every time…
Maybe it's good that you don't smile that much…

I really need to stop ranting to myself.
Especially when it concerns you.
But it's impossible for me to stop, it seems.
… You do know that you're the reason I think deeply,
Right?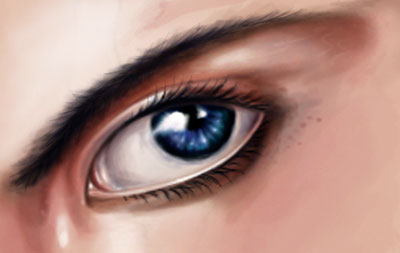 © Raul R., Monte Vista, CO