Ivory Hands
January 20, 2011
The first words were a hit and run.
You saw, you spoke, and then
ran away, though the thought of her never left your mind.
It stayed there, stuck as if tightly wrapped,
slowly finding a place among the mess to become your own.
Part of you was afraid of it, part of you confused by it,
and the rest of you was held steadfast by the thought of it.

The idea grew slowly,
quietly, patiently, away from the prying eyes of authority.
On the nights where you would lie awake,
it would give you a dream to dream.
It would tell you impossible things,
you started to believe them all.

With its ivory hands, they held yours,
and you learned the music they taught you to play.
They dipped your hand in ink,
and put its creativity on you.
The brush swept back and forth, speaking in colors and tones.

You started to rely upon it,
it kept you safe,
kept you sane.
It's what woke you from the dead.

The hands guided you through the poems,
through the mazes of words.
The walls seemed to collapse without their warm grasp.

As the warrens finally end, you feel something let go.
You look up, following the hands, met her again.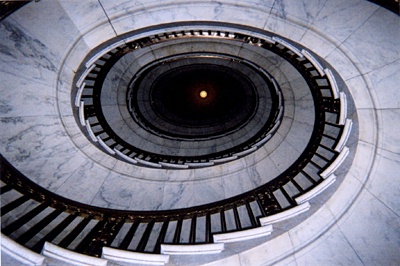 © Kyle T., St. Joseph, MO