Untitled
January 14, 2011
im outside sitting quietly in the dark,
trying to rid useless things from my mind.
i can feel and hear the soft whispers of the breeze,
while i start to get settled and unwind.
i can hear the sound of animals moving about,
while i rock gently in the old rocking chair.
im thinking about all the different places,
how we all share and breathe the same air.
i could be in some rural mountains in china,
or possibly sailing over the bright blue sea.
i would love to visit australia or europe,
it really wouldnt matter if you were beside me.
i snap out of my deep thoughts,
im sitting back on my peaceful porch.
i take the time to look up at the stary sky,
there is alwats one star thats lit like a blazing torch.
my mind starts to wonder about you,
and how you ever miss someone like me.
im sitting over here thinking how i love you lots,
you always have my hand, by your side is where ill be.
you and i, me and you, it doesnt matter what way.
you always make me smile, my heart skip,
no matter where i am in the world, im yours everyday.
when i have these thoughts and look at the sky,
i see that one star, it reminds me of you.
its so bright, and lights up the night,
your amazing-like that star-you drive me wild, i wish you had a clue !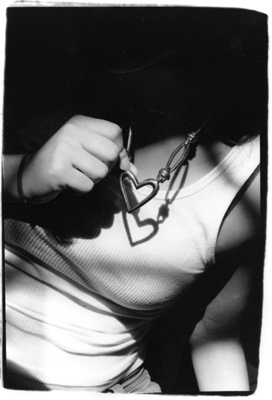 © Julia R., Bethesda, MD