Paranoia
January 14, 2011
All alone in darkness.
Depression conquers,
But not too long after.
My rain of despair
Turns into happiness.
My phone alerts me
With a text saying,
"Hey :)."
Whenever talking to him,
I melt,
But while he's gone,
I just sit and pout.
He frightens me
When he says,
"I have to go now."
Sometimes I think
He'll never come back.
I guess that's me for you,
A sad paranoid little girl.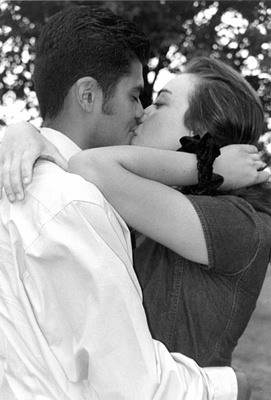 © Yaniris M., Boston, MA