Popcorn
January 25, 2011
Sticky floors, covered in maybe soda, maybe mashed up sour patched kids.
Curtains with little holes and dark spots where little sticky fingers have touched too many times.
That big white screen, always covered in other peoples stories, other peoples hard work.
Those scratchy red seats with gum coating the underside of the armrests in a layer half an inch thick.
And me, sitting in the back row, where I can see if anyone tries to look at me. Me, with mascara rivers streaking down my cheeks.
Water colors, black and grey, messing up the face I had tried so hard to make perfect every morning.
In the dark between the flashing lights of the movie, gun shots and slow motion back flips, I let myself go.
Thigh bones wrapped in muscles and fat and veins filled with blood blood blood. All my insides, wrapped in pale skin that hasn't seen daylight since the last hot days in September, all bound in tight jeans topped off with a jumbo pop corn.
With my finger nails looking black my hair looking black around my shoulders, my jeans looking black, and everything else a dull shade of gray, alone in the back of a theater, I'm worse then I ever was.
With a jumbo pop corn, my hands are the only ones that reach for the stupid little butter covered Styrofoam puffs.
With no one to share it with,
My hands are covered in yellow butter,
Without a matching set.
His hands, if they were resting in his lap on the seat next to mine, they'd look even worse then my white white skin.
If he were here, if I turned my head to look into those sea glass eyes, all I'd see would be maggots eating out his insides.
No more eyes,
No more sea glass.
His tongue would be rotten,
And if I tried to kiss him,
I'd be sick all over his cold cold body.
Because once someone's gone,
It's all too easy to see him with his arms folded over his best suit,
Lying in the red velvet padding that would cradle him to sleep.
Luxury and death meeting for the first time.
Extravagance and silence.
It's all to easy to see him, with his hair in a perfect swoop,
Petrified with hairspray.
His perfect face preserved more perfect then it ever had been,
With pounds and pounds of makeup.
Everyone saying goodbye before he leaves us for six feet of dirt.
Pounds and pounds of worm crap.
Everyone saying goodbye to someone who's already gone.
Someone who should be sitting next to me now,
In the movie that only a mouth ago,
I'd let him drag me to.
He'd said that it'd change my life.
Little does he know, this is my every Saturday night.
With the damsel in distress saved on that big white screen,
Again and again and again.
I don't need this anymore.
Me and him, we've become our own story.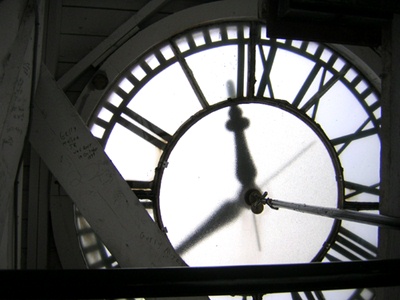 © Tatyana Z., Norwood, MA