Something Like Something that Means Something
January 23, 2011
Oh Susanne, I've been meaning
to set pen to paper and write you
something that would still
mean something
all these somethings later.

I've been meaning to write you
something that's nothing
like poetry
because you're the only one
who knows I'm nothing
like a poet,
just a child
whose lines break
with the tremors in her words.

Susanne, I'm trying to be something
that feels like something solid
like a paragraph, like a page -
but my lines keep breaking
and I'm afraid you're wrong,
Susanne, I'm afraid
I might not be nothing; in fact,
I may even be something

of a poet, Susanne.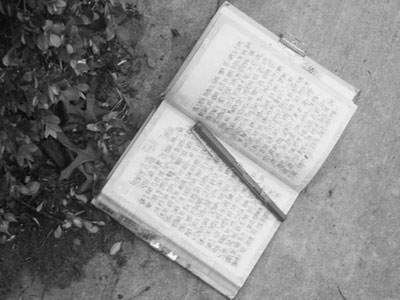 © Quinn B., Lubbock, TX