Buried Alive
December 19, 2010
Motionless, thoughtless, trapped in this hole,
Confusion vacating into this hole, smothering me with anxiety,
My breath is starting to take a toll.

Why am I the one in this ditch?
Trying to find a path, trying to find a glitch,
Is there any explanation, any reason?
Did I do something? Violence, greed, treason?

The confusion is not letting up,
Filling up this hole like a cup,
Non-stopping, everlasting.

Then there was a pause,
Suddenly a flash of light arose,
a rope had flung down with no cause,
Climbing up blindly to where it goes.

Pulled Myself up to see the light of dawn,
But at the end of the maze,
The clear path was gone.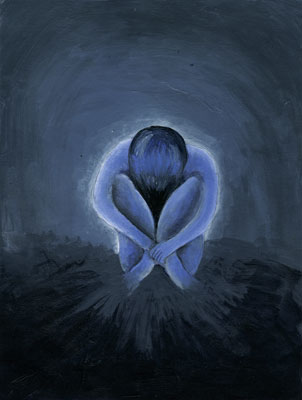 © Becky F., Sacramento, CA