To Believe in Love
January 20, 2011
He said that he loved me. . .

While he lied half way propped up above me
and I lied beneath him, smiling, staring into his green eyes like a
pair of sparkly, gleaming emeralds.
Everything else seemed to disappear for a brief second.
And then I remembered what he had just said,
so I tell him that it's not true.

Heartbreaking.
The ability he was born with, but you wouldn't
really notice it when you first meet and he
turns his charm on, tragically highlighted with his amazingly perfect smile,
or his way of making you feel so much better after
waiting days to see him-
When your eyes meet, that moment spills into every moment
that you think of his words.

He said to never change.

In this world where everything is so confusing
and hardly anything makes sense when you take the time to
actually look at it, where the girl falls in love with the absolute worst
guy for them that they can possibly find, it's hard to say
that there is something to really believe in. . .
But I know about faith and hearts and determination, so
I think I believe in love.

In relationships, you're hopes are to make
it last. For them to fall for you as hard as you fell for them. . .

And I go back to that last day we were together,
we seemed so happy. He kissed me.
Then he said, "I'll text you later, that sound good?"
He smiled.

Days later, my phone in my hand.
I watched nervously as the image went from
'sending' to 'sent'.
I was trembling, so scared of the reply because
he hadn't spoken to me since that day he left.
There was no reply. Just silence.

It's not alright to lie.
Especially to the person that truly loves you.
You don't really know where this pain comes from,
it just hurts. Like something is just ripped from you.
It's so unbearable.
Every thought you have is something like,
"Maybe I should talk to him, but what if he doesn't want to
talk to me?"

. . .But that's behind me.

He said that I'll always have a piece of his heart.
I smiled, knowing that it was a lie,
but it's getting better.
It's true, time does heal all wounds. . .
Even if they were so deep that they touched bones.

Even if one day, by some miracle, this
unpredictable universe let's me have my way,
I always know that I can count on one thing. . .
My memory.
With memories so vivid that I could close
my eyes and relive every single one. . .

He said that he loved me.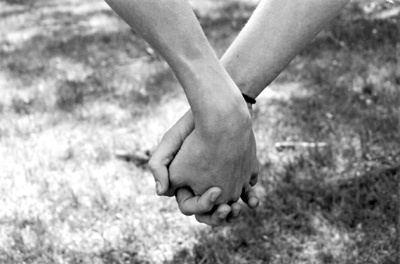 © Alexa T., Pompton Plains, NJ