My Starry Dream Land
MAG
January 20, 2011
I'm lying in a field of dreams.
I look at the sky and see
Millions of stars.
The brightest you will ever see.
Among the stars
I can see the moon,
Saturn, and Jupiter.

To my right
I see lions hunting
In their own field by a forest.
While the king lies by my side.

To my left
I see white tigers walking and lying around
In their own snowy field.
While the strongest lies by my side.

In front of me
I see wolves running through trees
In their own forest.
While the leader lies at my feet.

Behind me
I see cheetahs sitting on rocks
In their own field of boulders.
While the fastest one lies at my head.

So I lie in my own
Round field of green grass,
With the lion,
Tiger,
Wolf,
And cheetah
Lying around me.
I fall slowly to sleep.
In my own starry-filled dreamland.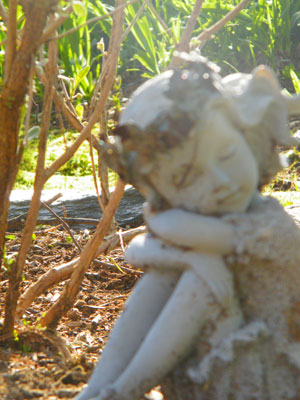 © Lucy T., Philadelphia, PA