Gone With the Sunset
January 20, 2011
The rays of finishing day reach through the panes in search of her tears.
Grasping her gaze, filled with shimmering loss, falling without a net.
Her thoughts descending as does the day, her grief heightening as does the night.
His silhouette, vivid as his touch, fades as finishing rays abandon the day.
A helpless battle against the light to remain the slightest more, hopeless with no chance.
Her voiceless cries in the hushed nights , forever impossible to hold daylight longer nor his presence.
A warning of the velvet sky does not show for she knew the darkness was near.
No longer held by the rays of his affection she descends as does the sun.
The streams of glistening night stretch through life in search of his tears.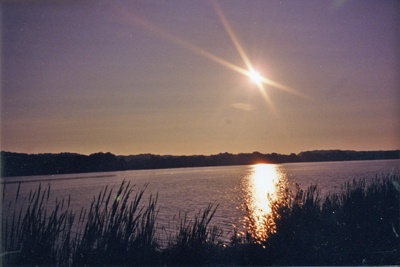 © Gabrielle C., Struthers, OH