Clean Canvas
January 20, 2011
Tonight begins an open mind,
a vivid imagination,
an apathetic view
on what the world thinks
something SHOULD be.
It's time for risks,
a time for art,
a time to splatter the paint on the canvas
and refuse to fix its placement.
It's a time to throw our hearts
out the window
and stop thinking
of what things "could have been like if...".
It's time to open up
and spill out our secrets and hopes
of what we want from this world
and each other.
No more destruction,
no more war and hurt.
It's time for a fresh start and a clean paintbrush.
Help me make the art work.
I'm not doing this alone.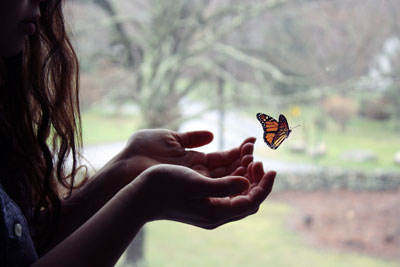 © Sandy H., Woodbridge, CT