Why Do You Fighht?
December 17, 2010
Cole: Through my fists I release all my pain. Fighting isnt a hobby, its a way of life. The dull pain, the pleasure of crushing your opponent. Determined to win, and not backing down. To crush ones pride, and not be crushed. Its an amazing feeling.
Angel: Fighting. Thats my mask. I fight to hide my weaknesses, hide my pain with my fists. I want to be something i'm not, to be strong. So I fight, and I come out on top.
Kyle: Theres a part of me thats missing. I fight to fill that void in myself. Only for that moment when my knuckles connect, I feel compelete. I'm "happy" when I fight, I have a power that only I can feel. Then the fights over. I'm incomplete again.
Glory: I fight to ease the boredeom of life. Everything is so tiresome and uninteresting. The same thing everyday, nothing old, nothing new. But when I fight, I see things diffrently. Dodge... Kick... Block... Punch. Swift movements and glimpses of blood. Though, fighting too, will be boring, once I'm too strong.
Shakkie: I fight because I can. To show how strong I am, how strong I can become. Most are surprised at my strengh, some try to put me down cause i'm a girl. I fight because I can, to keep my position, and shut people up. But mostly, I fight for the heck of it.
Cayla: She fights too, but not in the same way as us. She fights to go on living in a world of pain. She fights to smile, laugh, and bring joy to those dear to her. Stronger than any of us, she fights not just for herself. She fights for her sanity, and for her pride. For her family, and for herself. If she had to, she'd fight for us.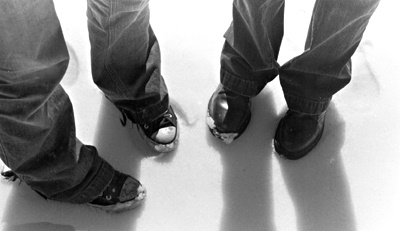 © Elana N., Marblehead, MA