The Face Beneath the Glass
December 17, 2010
There's a face draw in the window
It looks an awful lot like mine.
The hair's askew, the glasses knocked
The eyes are dim and weary.
The mouth is painted a faint, straight line
The cheeks not touched with blush
But although this face is simliar,
We are not the same inside.
She is cold and lifeless
I hold the spark of light
She fears not the snowy air around her
But I'm afraid of winters bite.
She has never felt the touch of the world
A cool leaf, a warm breeze, a loving hand
She knows not the meaning of friendship
kindness
or spite.
But I do.
I feel the sweet of morning
The taste of chocolate on my tounge
She knows naught what I am
And who I will be
And for that, I pity her
But she is not me
And I turn away, leaving her staring into darkness
That face beneath the glass.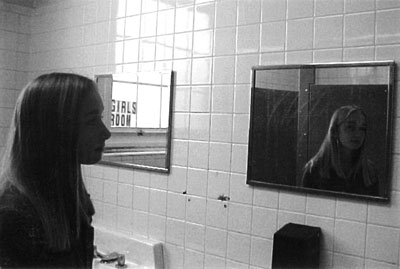 © Jill H., Pompton Plains, NJ