And so the Earth Trembled
January 20, 2011
When a sense of frustration enters my mind
I want to flee as far as I can and never stop
I want the wind to whip at my face
My nose frozen from the cold nipping at it
My hair to be tangled with all the confusion that's ever settled in my mind.
I want the moist earth filled with millions of cracks for every rip and tear in my heart
Along with the world drenched in water from every fallen and unfallen tear that's ever betrayed me.
I want an earthquake to rumble through the earth for all the frustration I have ever felt
But most of all I want the sun to warm everything like the people who entered my life and warmed my heart.
Then I want to slow down and collapse in the lush sweet grass a close my eyes.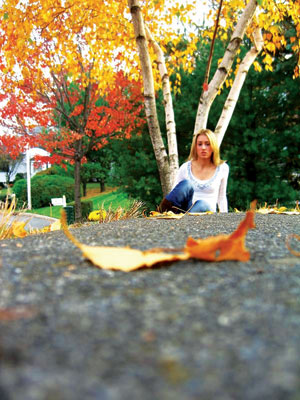 © Stephanie F., Garnerville, NY