Colors
January 20, 2011
Your eyes look
Right through me
And I'm painless, floating
Above the Earth and all her worries,
And I feel your colors
Within me,
My skin
A deep shade of blue.

The air, pressuring me
Testing my limits
As watchful stares carefully
Document each word and movement,
Until the story of my life lies in others' eyes.

But your colors fill
The deep empty space
Life has carved
Deep into my heart.

I'm in love, every
Thought in my head revolving around you,
Every cell in my body wanting,
needing your presence.

And each time your skin brushes against mine,
Unintentionally of course,
I grow
One step closer
To

My


Downfall.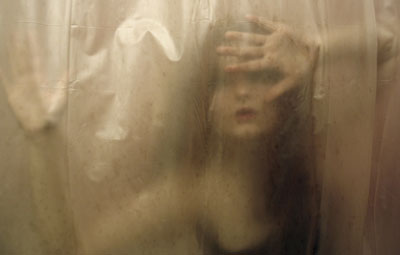 © Emilie E.