i am done
January 9, 2011
I hate how you think that you can walk over me. i hate that you think that im always going to be here for you. the truth is, i hate you.

there was once a time where we were friends. you were able to tell me things knowing that i keep it a secret, but now i feel like you wont tell me things because you lost your trust in me or something. why? why don't you tell me things anymore?
i just don't understand how we could once be such good friends, when now you ignore me in the hallways, and you'd rather be with someone who doesn't know you, and doesn't care to know you. do you really want to try to get away with it? do you want to lose a friend?

i don't think you realize it. but i hope you know, that when you turn around apologizing for how mean you are to me, i'm not gonna be there. i'm not gonna be there to make you feel better.

there's a time when i need to stand up for myself. i need to be strong.
i just wont be nice anymore. you obviously will want me to be your friend, just so you'll have someone to go to when they're alone.

i don't care who your friends with, i don't care who you date, or what grades you get, or what clothes you wear. YOUR DEAD TO ME. your a b****, and i hope you know it.

i'm d-o-n-e, done. i'm done getting used.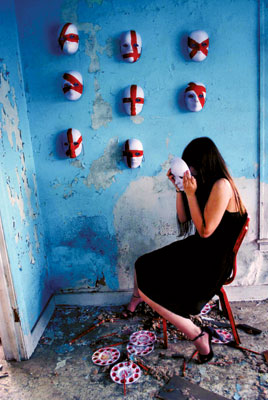 © Narongsukchai T., Sachse, TX