I just want you to know.
December 17, 2010
Oh, where do I begin?
There is this amazing girl,
A Hawaiian beauty.
She wears her emotions on her face,
And isn't afraid to tell you how it is,
Or stand up to someone who dares

to get in her way.
She is always bubbly and looking out

for people she holds dear.
I simply cannot say enough good about her.
This girl has saved me on so many occasions.
When I lost all strength she caught me,
She cried with me,
She held me together when I wanted to give up.
This girl is my hero.
We have been through thick in thin.
Whenever I need a shoulder to cry on, she is there

in a heart beat.
Although our futures are changing around us,
She is my constant.
I know that no matter what she won't give up on me.
And I won't ever give up on her.
I would give my life to save her.
She is my sister, my best friend.
She is what makes me smile when I want to cry,
Sometimes is the reason I don't want to die.
Most of all I want her to know,
She is my guardian angel wherever I go.
Her smile, hugs, and laughter can make my day.
She may tackle me every once in awhile,
But we always get up together with smiles on our faces.
She deserves nothing but the best,
And if I could take all her pain away then I would.
Seeing her pain makes me want to cry for her.
I always have the feeling of accomplishment,

when I make her smile or laugh during the hard times.
I feel privileged to know so much about her,
And trust her enough to tell her everything.
I love you very much hun, and I just wanted you to know.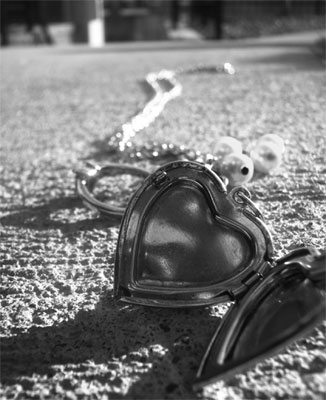 © Francesca Y., Robbinsdale, MN