Life as me
January 19, 2011
Life as Me....
Life as me may seem as easy as a summer's day but looks can be
deceiving.You might think that my life is easy but that's just
the way I make it seem. You might think that you have life harder than me.
You might think that we walk different paths, is that true?

Do you think that life is easy for me because I am a girl, or is it because I am a cheerleader,
or is it because I take different classes than you. Do you think my life is easy because I have friends that I can talk to when I need their advice. Or is it because I house full of siblings that I can play with anytime that I am bored. Well did you ever think that all those reason you think my life is easy could be the same reason that it's just a hard as yours.

Has it ever occurred to you that we just might walk the same path just in different shoes?
Did u every think that we are both dealing with the same problems?
Have you ever stop to think maybe we should be working together and not against? Have you ever wonder if we should be trying to help each
other instead of pull each other down like crabs in barrel? Or are you
just to upset at what you think of my life to help me out?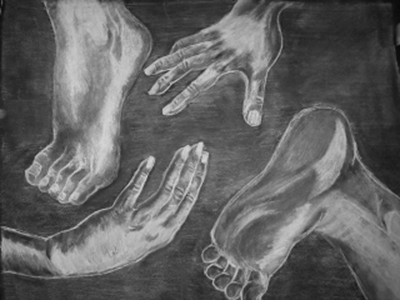 © Rachel U., Danbury, CT