Loved:
January 20, 2011
We are lost at last,
He keeps trying,
I want to keep loving him,
He makes it so easy to stay,
We fight; We forgive,
I cry; We get lost in "I Love yous",
I know he loves me,
Why else would he stay?
To use me?
No,
He shows and proves his love.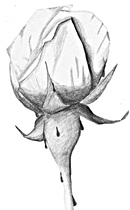 © Elaine S., Phoenix, AZ