Hellish mess in my head
January 24, 2011
You think that I'm laughing,
But really I'm crying,
I can't seem to explain why,
But I just hurt inside,
I feel like you left,
Even though you're right here,
What does it matter anyway?
No one is listening to me at all,
Or at least that is the way it seems at this second,
This bleak moment of night,
Where I am alone,
Yet not alone,
But I can't tell the difference of them,
Why am I here?
What am I doing?
Am I being too complex?
Why the hell isn't it making sense?
It seems so easy,
But yet as always,
It really never is easy at all,
My world is spinning so fast,
Colors blurring,
Sounds whirring,
I can't tell what is what,
Something isn't right here,
But I can't understand it,
I can't solve it,
What the hell is wrong?
Or is it that nothing is wrong,
I can't tell the difference anymore,
Someone save me from my own mind,
Because even my own mind seems to trick me anymore,
I breathe in deep,
I let it out,
It is time to walk away from everything for a while,
Just trying to think,
Just trying to understand,
This jumbled mess in my head!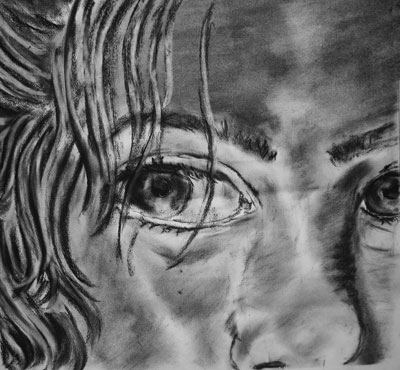 © Brooke W., Weston, MA