Change
January 15, 2011
Can a person change another?
Can they influence their personality and behaviour?
Well, Possibly.
But what if he were a liar?
One who plays with another's heart?
How would someone change that?
Or could someone change that?
Well, Possibly.
The sweet words that come from his mouth, which surround and comfort another.
Then, all of a sudden they become sour because you soon realise it's all just a lie.
The pain of his empty words and his fake promises.
Could there be such a medication in the world to cure his disease?
To allow him to speak the truth and nothing more?
Well, Possibly.
Love can do wonders to others, right?
So, just give him all your love.
Let it be his medication.
To cure his disease.
To change his behaviour.
LOVE him.
Let it be his MEDICATION.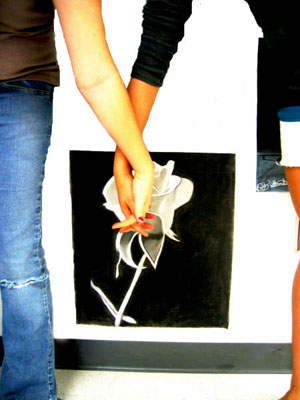 © Josie G., Wilmot, SD