Recipe for Humanity
December 16, 2010
The Recipe for Humanity
Existence. It contains the world's greatest pleasures and the world's greatest pains. It simply is. It never was, or never will be. It is now and forever.

Us. We meander through our brief lives, trying to find a purpose. Sometimes we do, sometimes we don't. More often than not, our lives our cut short before we have a chance to find that purpose, leaving many lost souls with a feeling of doubt and hopelessness. We have not always been and will not always be. We live in the moment.

The Universe. It goes beyond existence itself. It houses all concepts of reality and fiction, leaving just enough uncertainty to allow us to question it. It gives us answers to questions we haven't asked and questions that we will never be able to answer. It neither lives nor dies. It always has been.

Higher Powers. They may be man-made, or they could exist. No one may ever know. They do serve a purpose, though, as everything does. They give us, humans, a sense of direction, of clarity, and most important of all; self significance. Without these gods, we would become a hopeless mass of life, doomed forever to unhappiness and regret.

All of these ingredients come together harmoniously and form a great creation. That is the ability to distinguish good from bad, how to look out for one and other, and to have such great belief in our different customs as to regularly fight over them, otherwise known as humanity.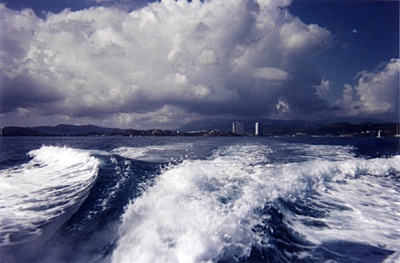 © Jenn T., Dover, NH