Broken Heart
January 8, 2011
Why did you say that you loved me,
Say that we would be together forever?
One day, we're in love,
Holding hands and never thinking about the future.
But sometimes love fades and dies away, and the fighting grows worse.
The next day, we're apart,
Living separate lives, and trying to forget about each other.
"Our love was like a song, but now you won't sing along."
I thought this love was meant to be,
That you would be my other half.
But then you went and left me alone,
You went and changed the words to our song.
I'm left in the dark, with a broken heart.
I want it to mend, but you hurt me so deep.
Where's the compassion, the sparks, the rush of sweetness?
Where did our feelings for each other go?
You seemed to have moved on now,
You have another girl in your heart.
Now it's my turn to let go of the past,
To stop hurting and start a new.
I won't give up hope, I'll find another.
But, I've learned my lesson now.
I'll never let my heart break again,
Never say "I love you" until I really and truly mean it.
I loved you once my dear,
But now I regret it, ever since you cut my heart in half,
And left me there to die in pain.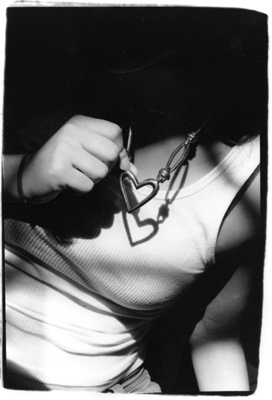 © Julia R., Bethesda, MD