Laughter and Rain
January 10, 2011
The Duration of life is laughter and rain,
Claustrophobic energy is all so mundane.

Yellow roses, a casket, and a hole in our earth.
The loss of emotions driven away in a hearse.

Beauty and death just scowl at the sane,
Wrapped up in their blanket, embroidered with pain.

We'll take these fake ashes and turn them to flame.
With cheap wine and clovers, we'll set them ablaze.

Hope is pollution feathered in the sky.
White noise and blackness envelop my mind.

The weight of my knowledge is a razor of gold,
While the flavor of silence relentlessly holds.

Fatigue and sleek loneliness brew like a storm,
While the grey shadows of war encumber my soul.

The duration of life is laughter and rain,
The fog of your remembered presence still suffocates my brain.

I wish you were here to gaze at our moon,
Because your ghost is like winter – coming too soon.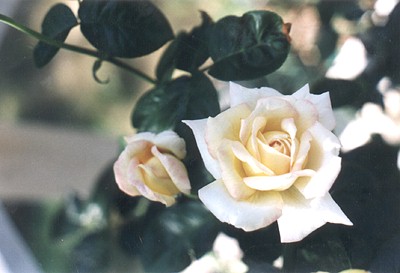 © Jacqueline S., Hanover, MA