Hiding Away
January 7, 2011
Let the flowers fall
Petals on a dirty wall-
Past sorrows all but forgotten
Like an apple, rotten
You try to hide the smell anyway-
Just another day.

But someday you'll have to clean up
What's fallen
Sweep away the pieces of a broken cup
Shattered remnants of when
Life was an illusion of pride-
When dreams stretched wide.

Confront the hiding fears
Let go of your well-kept tears.
The past is a mere shadow
Of who you are now, so
Pick up petals with fingers
So cold, even as thoughts linger
Well hidden from even yourself.
Once more, take the story of your life off the shelf-
You can start again
Life can begin again
Just pick up these pieces, one by one
And let what is in the past be done.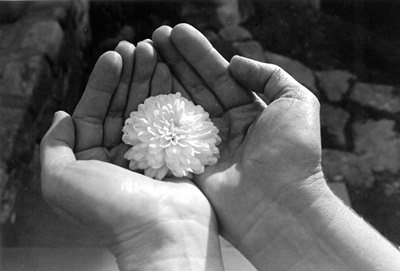 © Beth S., Marblehead, MA