Scrabble tiles and Stinky Cheese
January 12, 2011
Never before have I cried like this,
Never before have I prayed like this,
I'm not sure exactly what I was praying for,
Maybe, even though he wasn't religious, I pray for him to be in heaven with God---sitting on the porch reading, waiting for jeopardy to come on.
Maybe I pray for him to be watching over me, so even though he is gone, he's everywhere.
Maybe I pray that this was all a dream, that I will wake up and he will be waiting to beat me in scrabble once again. That he is once again that invincible man I saw as a child, to proud and stubborn to die.
I don't want to think that he is gone. Or that there is a world where I can win at scrabble.
For those who knew him, he will be missed.
For those who loved him, he will be revered.
In those who are lucky enough to call him their grandfather, he will live on.
I love you Grandaddy.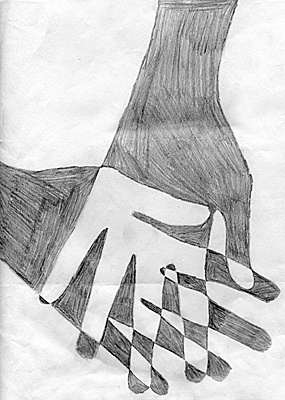 © Warlito B., Tamuning, GU