Gone Tommorow
January 18, 2011
I love you, I hate you,
I need you, can't stand you.
Please will you stay?
Oh just go away.
Every moment with you,
I need you to leave.
Every second away,
I just can't breathe.
When did right become wrong?
and wrong became right?
I just love to argue,
but I don't want to fight.
Where did up become down?
and down became up?
when does love start to make sense,
because I've had enough.
Confusion, it owns me.
Emotion controlls me.
and it's too hard to describe,
everything I know inside.
Another day, another lie,
and tommorow, it's goodbye.
and sunday, you'll be here,
because we're twisted my dear.
Take my hand, but don't hold on.
For now it's yours, and tommorow,
gone.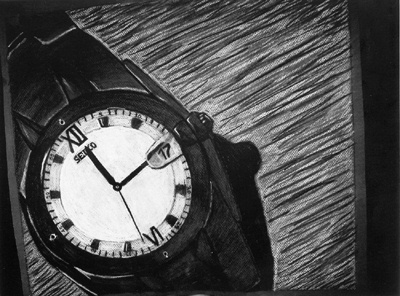 © Rachel U., Danbury, CT