We Are Not Ready
January 17, 2011
I was given an assignment in class
to write an article about how great our school is
at preparing students for "the real world"
and what waits for us in college.

I asked for opinions and stared for hours
at the computer screen to come up with the words
to say that none of us were ready for wings to split
the newborn skin on our backs so we could fly.

I rambled on about class sizes and studying,
living on our own without money for food or clothes
when what I was really trying to say is that we don't
know how to be alone in our world.

We will be able to come home at all hours of the night
with no questions asked and no lectures given, but
we push the thought to the back of our minds that no one
will be waiting up for us to see that we are safe.

Our new homes will be miles away from the homes where we
lost our baby teeth and learned to ride two-wheel bikes.
We can no longer look out the window to see the yard
where we caught fireflies in the blanket of a summer night.

No one will be there to comfort us in sickness with
their hand pressed to our forehead, cooling the fever.
Our old friends will fade into the background of our world,
leaving to shine in their own.

The excitement of growing up fades when we allow
ourselves to remember that the process of leaving
means having to rip and tear at our roots that have
kept us grounded for so long.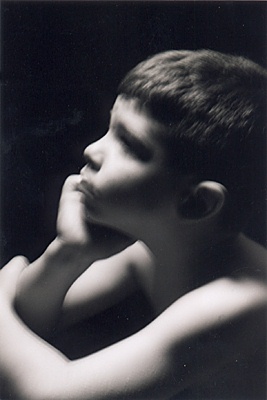 © Dena G., Pittsburgh, PA