Candle Light
January 15, 2011
Cold hugs onto me,
closing in around me,
crushing me with pain;
It's a comforting feeling.

dim light of a melting candle,
shadows fallen petals on the ground,
Broken from roses,
That wither in blood,
And soak up all the pain.

The wind whistles outside,
Trying to break in; Alas the window gives and shatters,
Scattering glass all over the floor.

I pick up a piece and trace the glass
With my gentle shaking,trembling finger.
Blood drips on the floor,
One drop following the other,
no pain, no regrets.

The wind blows in through the broken window,
casting shadowy figures,
dancing on the walls from the flicker of the flame.

Yet the candle sits still in the corner
waiting for darkness to hit.

I remember the dreams,
the shredded pieces of my life slipping through my fingers.
how many nights I've sat and wondered why the light wont help me see.

The wind grows stronger blowing in cold,
dark air through the window ,
making the dim light that was once glowing in the corner disappear.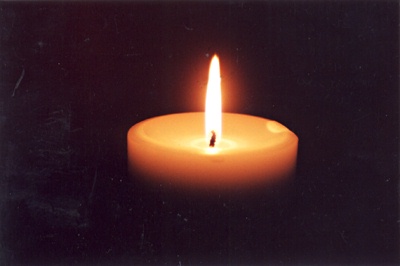 © Ashley D., Philadelphia, PA