this MAN
January 15, 2011
He has the hands of a man that
have done what men do.
He has the mouth of a man that
speaks the words than men will.
He has the eyes of a man that
sees what men see.
The skin of a man that
feels what men feel.
He has the mind of a man that
...thinks what men...think.
He has the Knowledge of a man that
knows what men know.
He has the legs of a man that
takes him to the places that men go.
The eyes that will show him how his hands are to work,
the way men "work".
He has the mind that tells his mouth the words to speak,
the way that men do, to get what men want.
He has the heart of a boy, that has NOT LOVED
the when MEN LOVE,
He has the mind of a boy, that can NOT THINK,
the way MEN are to think.
He may have the age, the range
but The face, the body of a boy.
Who is still PLAYING with hearts,
as boys do with TOYS.
He still hold his jersey for his team.
He is a boy that is in a mans body,
that has not learned A REALS MANS PLACE.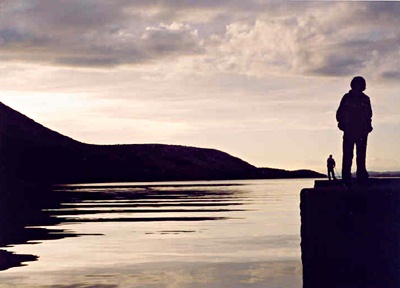 © Julia K., Nagykovacsi, Hungary