Ages Since
January 15, 2011
i don't know what to write about
maybe my brain's just dead.
although there is one story
i cant get out of my head.

its about a girl and a boy
and a dream and a toy
and a wish that never came true--
it's the story of me and you.

it started out fine and great
and i had the time of my life,
until, after three weeks in fact
out came the knife.

I didn't know what you were doing
or why you were doing it still,
but I just kept on believing the lies
just because it was my will.

I thought you were the gold
a perfect dream come true,
yet little did i know until the monster
finally came out of you.

i cried, what are you doing?
and yet you ceased to stop.
you kept on going at it
over and over the top.

I ran away and never came back,
never to the dream of you.
I ran away and never came back,
I never came back to you.

Sitting in the ground,
it's been ages and ages since,
since the day i closed up in my box and the stone went on top
ages and ages since my prince.

I'll never forget the blood
and the heart and soul that went,
I'll never forget the life i had
but all of that has spent.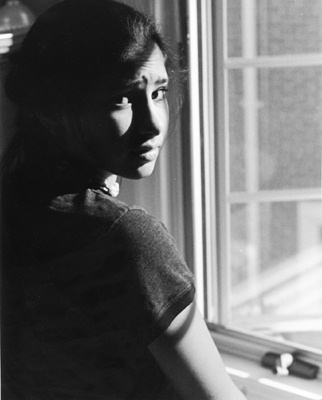 © Jennifer H., Bethesda, MD