My Guardian Angel
January 16, 2011
Hands that wrap around me like a shield.
That protect me from the dangers of the world.
They enclose me in a warmth and encourage me when I'm down.
Hands that give me courage to do almost anything.
Hands that envelope me in love and happiness.
These hands are my angel.
An angel that was sent from heaven to watch me and keep me safe.
An angel that can take many forms. The feelings of love, happiness, pain, fear, and safety all put into the form of one person.
The person who gave me life. The person who reads to me at night when I cant sleep.
The person who feeds me when I'm hungry.
The name I give this person is 'MOM'.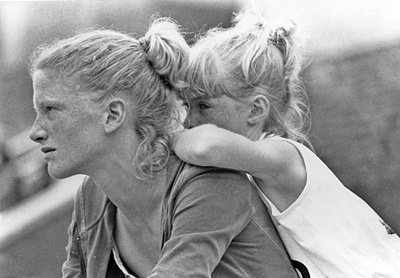 © Felicia F, Marlow, OK