Lost But Not Found
January 15, 2011
When the sky was innocent and the ground was frost,
I realized that something of mine was lost.

What could it be? Puzzled, to myself I thought
Was it something important? Something I bought?

I looked behind my dresser, under my bed
I checked for glasses on top of my head.

I pushed my hand through sofa cushions to take a look
But all I found was lost change and torn pages of books.

My phone was on my bed, my car keys on a hook
My math homework was lying patiently in my book.

I walked into my living room and saw the mirror above
The one worn by time's breath and covered with cracks of love.

It sat, stout and proud, on my mother's dusty shelf
I gazed into that mirror, and realized I had lost myself.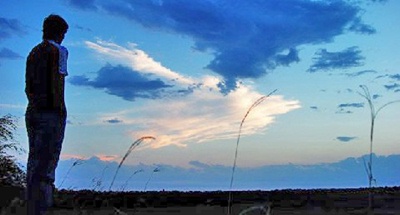 © Stefanie K., Katy, TX