Raise and let go...
January 14, 2011
Raise and let go….
You think that were growing up to fast
Wanting us to slow down
Trying to stop us from showing ourselves to the world
Taking away everything to turn us back to the child that you had and raised
Separating us from the boyfriends and girlfriends
From the fun friend parties
From the trips with everyone.
But you don't notice that were not the same ones
We've changed,
Outgrown your rules and arms.
You don't pay attention to how we feel,
What we go through
The comparing to the siblings.
But why would you bother to read this.
It won't make a difference
You'll just go back to the way you were before
Telling us what to do,
Judging us by how we look, what we do.
So what if we want to change
We all want different things
It's still our life
You're just living in it.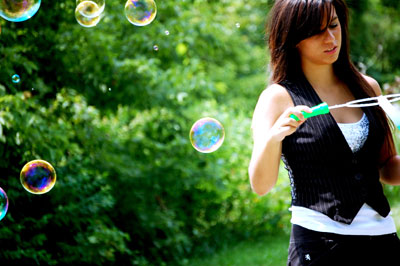 © Brianna C., Lincoln Park, MI