How to Aim
January 4, 2011
Aim
Throughout life all we do is aim.
Do we ever get to fire?
Do you take the shot or not?
Whats the worst that can happen?
Get knocked down a notch,
And pick up the bottle of scotch?
But then how your aim, do you feel better?


Aim
Throughout life we aim to please.
But why doesn't anyone try and please us?
Do you aim to please, or just want to be pleased?
You have to please to be pleased.
Watch your aim.

Aim
Do you aim for happiness?
Do you sit around and wait for happiness to find you?
Go on out and change your way.
The world can be a happy place.
Turn a stone, happiness is every where.
Can you see it?
Check your aim.

Aim
Do you aim for peace?
You aim for peace,
But throughout the night,
Wanting your next fight.
Just turn the other cheek.
Walk away.
Go astray.
Think of your day.
Where's your aim?

Aim
Do you aim for love?
Check your scope, do you have the shot?
You aim for love,
But when it comes what will you do?
Will you take the shot?
Let it run on by?
Its your heart,
Against theirs.
Where to aim?


Aim
Aim to please.
Aim for peace.
Aim for happiness.
Aim to love.
Aim to live.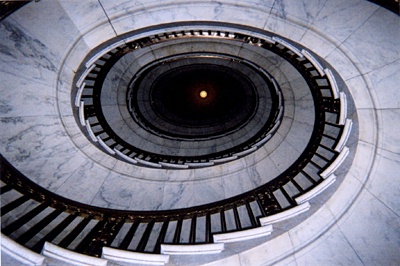 © Kyle T., St. Joseph, MO